Materials:  *8×10 picture frame *white school glue *neon blue food coloring *disposable container for faux paint  *painter's tape  *foam or paint brush  *hot glue gun/glue sticks   *printed turtle template  *sand  *4-6 bright acrylic paints(see end picture for example)  *permanent markers(colors I used- purple,green, blue, orange, yellow, red)
Steps:
1-Take the glass out of an old 8 x 10 picture frame.  Print out the turtle template found here: Free Sea Turtles Printable!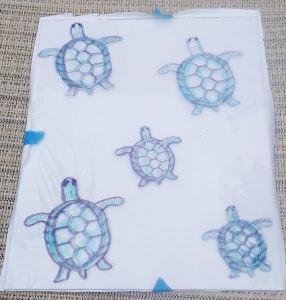 2-Tape to template to the bottom of the glass with the turtles showing through.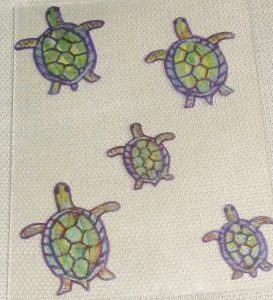 3- Use sharpies to trace and color in the sea turtles. I outlined mine with purple.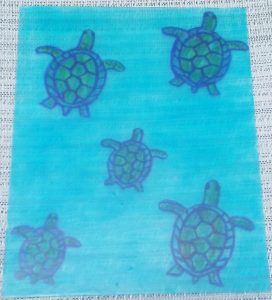 4-Mix 1/3 cup of white glue with 3 or 4 drops of food coloring.  Turn the glass over and paint with this "faux sea glass paint", using horizontal strokes.  Let dry and add 1 or 2 more coats.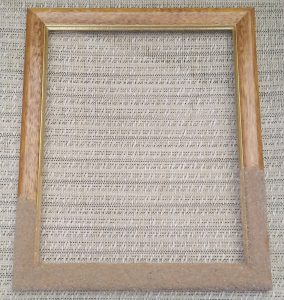 5-Cover the frame with glue and slowly sprinkle sand over the glue until completely covered. Lift the frame to let loose sand fall off.  Let dry, then cover any spots that were missed.
6-Glue the glass to the inside of the frame(I used hot glue but good craft glue works also),  with the sea glass side facing the front.  Use hot glue to add coral, seaweed, and starfish looking shapes to the sides and bottom of the frame.  I added a second layer to some of  the coral, after I painted the bottom and it dried, then painted the top another color.   (Corals are just squiggly lines that branch out & the starfish is 5 lines in the shape of a star)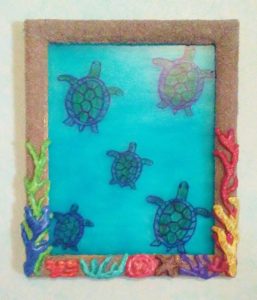 7-Paint the coral shapes with bright colors.  It is finished. Enjoy!